Braun Silk-épil 9 Epilator for Face and Body, White and Fuchsia, 9-538
* Prices Including VAT 15%
This Braun Silk-épil 9 is a great epilator design. It features 100% waterproof which is easy to clean under running water and comfortably use in bath or shower. Also, it comes with a long-lasting battery.
read more
Description

Key Features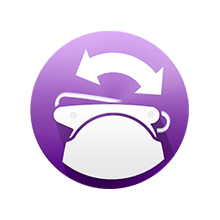 Effective Body Epilation
Featuring wider, longer and deeper MicroGrip tweezer the Braun Silk-Epil 9 removes with precision even the shortest hairs that wax cannot catch (down to 0.5mm). So you will not have to wait anymore for your body hair to grow long enough for waxing. The Braun Silk-Epil 9 also features a 40% wider Pivoting head that smoothly adapts to body contours for superior comfort and efficiency removing a lot more hair in one stroke for a faster epilation, and a High-Frequency Massage system that provides pulsating active vibrations for an extra gentle epilation.
The Braun Silk-Epil 9 also has a Smartlight that reveals even the finest hairs and supports extra thorough hair removal, 2 Speed settings: Speed 1 for extra gentle epilation, Speed 2 for an extra efficient epilation, and a Long-lasting battery that charges in only 1 hour for 40 minutes of use.
The Precise Facial Epilation
You want to remove hair on your chin, upper lip and forehead or maintain your eyebrows? On these most delicate areas, precision is key. The sleek and compact design of Braun Face lets you handle it like mascara for absolute control and precision. It precisely removes facial hair from the root for hair-free skin. And with 200 plucking motions per second, it is much more thorough and considerably faster than a manual tweezer.
The Skin Contact Capattachment ensures maximum skin contact for faster epilation

Information
Number of Interchangeable Heads 
None 
Power Source 
Rechargeable Battery 
* Your review is now being Processed and will be Published Soon !