Apple iPad Pro 2017, 12.9 inch, 4G, 512GB, NAND Flash, Gold
* Prices Including VAT 15%
iPad Pro anything you want to do you can do it better, no matter the task you want to accomplish now you can do it in a much more simple and faster way, as the iPad Pro offers more power than most other PC's and devices out there.
read more
Description
---
Retina Display Screen
The newly redesigned Retina display screen with the improved multitouch feature offers you a stunning view and smooth touch, as iPad pro offers you the most advanced display in the world with its 2732 x 2048 Screen resolution (264ppi) and a support of 120Hz refresh rates it not only showing you a brighter and less reflective views but a more responsive multitouch experience with the ProMotion technology; wherever you're scrolling down the pages or playing the most intensive games or watching videos it will always feel smooth, fast, responsive and immersive.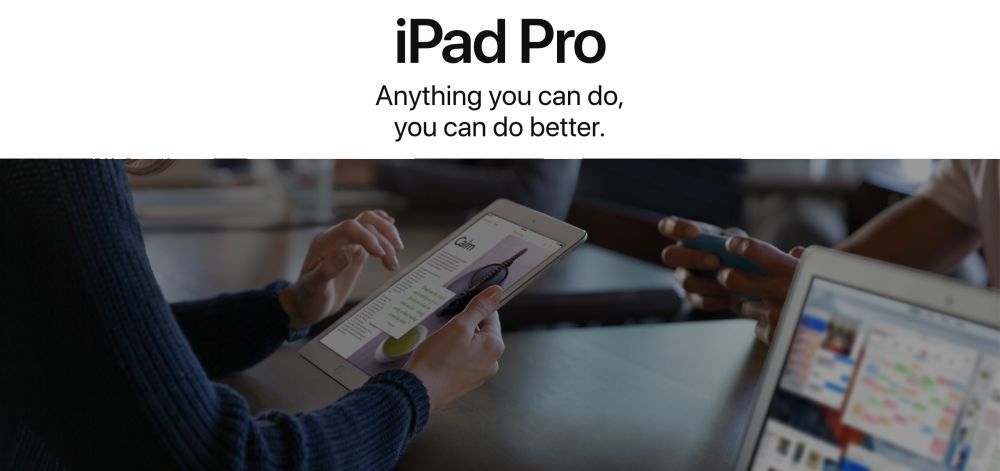 The iOS
iPad Pro 12.9 comes with an iOS 10 operating system bringing iPad Pro 12.9 to live by with it's all new features and capabilities that let you do much more with iPad Pro 12.9. With the all-new dock to open recently used apps and files.
And when using slide over or split view app, both apps keep running simultaneous, so edit an image with Adobe photoshop fix while creating a web page, iPad Pro 12.9 and iOS 10 are truly perfect for each other.
The iOS is the world's largest augmented reality platform. Games and apps now offer fantastically immersive and fluid experiences that go far beyond the screen, taking advantage of the stunning Retina display and powerful cameras on iPad, you can digitally redecorate your home, explore a city you've never visited.
Note: The iPad Pro can be upgraded to iOS 11.
Network & Communications
The iPad Pro 12.9 features a cellular network with a 4G LTE technology, to make sure you have a streaming access to the web wherever you are even with the absence of Wi-Fi networks, to keep your work going as normal without the concern of lack or weak Wi-Fi connections. The iPad Pro 12.9 features an AirDrop app that manages you to connect your iPhone and iPad together and quickly share your files wirelessly between the both to get your work done. You can start editing images on your iPhone and end editing it on your iPad.
The A10x Processor
iPad Pro 12.9 comes with an Apple A10X SoC chipset and six cores (Hexacore) puts an amazing power between your hands to edit a 4k video on the go, render an elaborate 3D model, create and mark up complex documents and presentations. All with a 10-hour battery.
The Camera
The iPad Pro 12.9 comes with a great 12MP primary camera and a 7MP front camera both with advanced optical image stabilization with a f/1.8 aperture make it even better for taking photos and videos in low light and wider color capture makes every selfie worthy of a gallery.
Specification
Protection
Scratch-resistant glass, Oleophobic coating
Battery Type
Non-removable Li-Ion
Information
Screen Size 
10 Inch and More 
Display Resolution 
2732 x 2048 
Display Type 
Retina Display 
Number of Cores 
Hexa-Core 
Dimensions (L x W x H) 
305.7 x 220.6 x 6.9 mm 
* Your review is now being Processed and will be Published Soon !