Philips Toaster 2 Slices, 800W, HD4825, Silver
* Prices Including VAT 15%
The Philips consists of 2 slots to toast 2 slices of delicious toasted bread at the same time. Philips toaster is distinctive and very effective as the amount of energy consumption is as low as 800 watts. You need to have this type of Philips toaster in your kitchen. Nothing beats the enthusiasm you will feel every time you use it. It guarantees you a great and easy way to use it with its many functions, defrost, and the cancellation button.
read more
Description

Key Features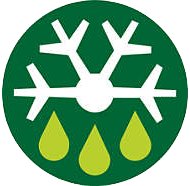 Crispy Golden Brown Toast Every Day!
The Philips 2 slice bread toaster is a helpful device that provides you with tasty and delicious brown crispy slices of bread in the morning. The Philips bread toaster features 800 watts of power with 7 brown control settings, 2 large slots for bread and a stop button to stop at any moment you like. It also features a Compact design to save space on your countertop and a Cord storage to neatly store away your toaster.
Also, the reheat function warms toast in seconds, and the defrost function helps to toast frozen bread in one go. It is also easy to clean thanks to the removable crumb tray.
* Your review is now being Processed and will be Published Soon !