LG 49 Inch UHD Smart Flat TV, Wi-Fi, 4K, 49UJ634V
* Prices Including VAT 15%
The IPS 4K panel in LG UHD TV delivers rich colors and strong contrast that remain consistent at wider viewing angles. Active HDR analyzes and optimizes HDR10 and HLG content for an even more striking and breathtaking HDR experience.
read more
Description
Key Features
A vibrant and vivid picture from any angle
LG Ultra HD innovation is built into the unique IPS 4K panel meaning your entertainment is viewable from any angle without distortion.
Colourstrue to life
True Colour Accuracy uses advanced color mapping technology to effectively correct color distortions and delivers a picture that is accurate and natural.
HDR pictures
See more of the HDR pictures
HDR technology helps to adjust the brightness and darkness on screen, as you would experience it with your own eye. LG UHD TV offers compatibility with HDR formats such as HDR10 for Blu-ray DVD and HLG for broadcast.
HDR10 and HLG
HDR10 and HLG are rendered by LG UHD TV's exclusive processing. By applying dynamic data produced by LG TV processing on a scene-by-scene basis, all types of content is displayed with improved HDR quality.
HDR Effect – new heights of picture quality
Make the ordinary, extraordinary. Advanced picture processing produces an HDR effect for standard dynamic range content. Lift your ordinary entertainment to a new level of color and contrast.
The science of light control
Enjoy brighter whites and darker blacks thanks to local dimming technology which lifts the brightest scenes to brilliant new levels and the darkest shadows to life.
Resolution Upscaling
Take your entertainment to a new level with LG's 4K Upscaler and HEVC decoder for 4K streaming.
Multi-channel Sound
Great television deserves great audio. This sound technology creates seven virtual channels which produce the multi-channel ULTRA Surround effect.
LG webOS 3.5, security you cantrust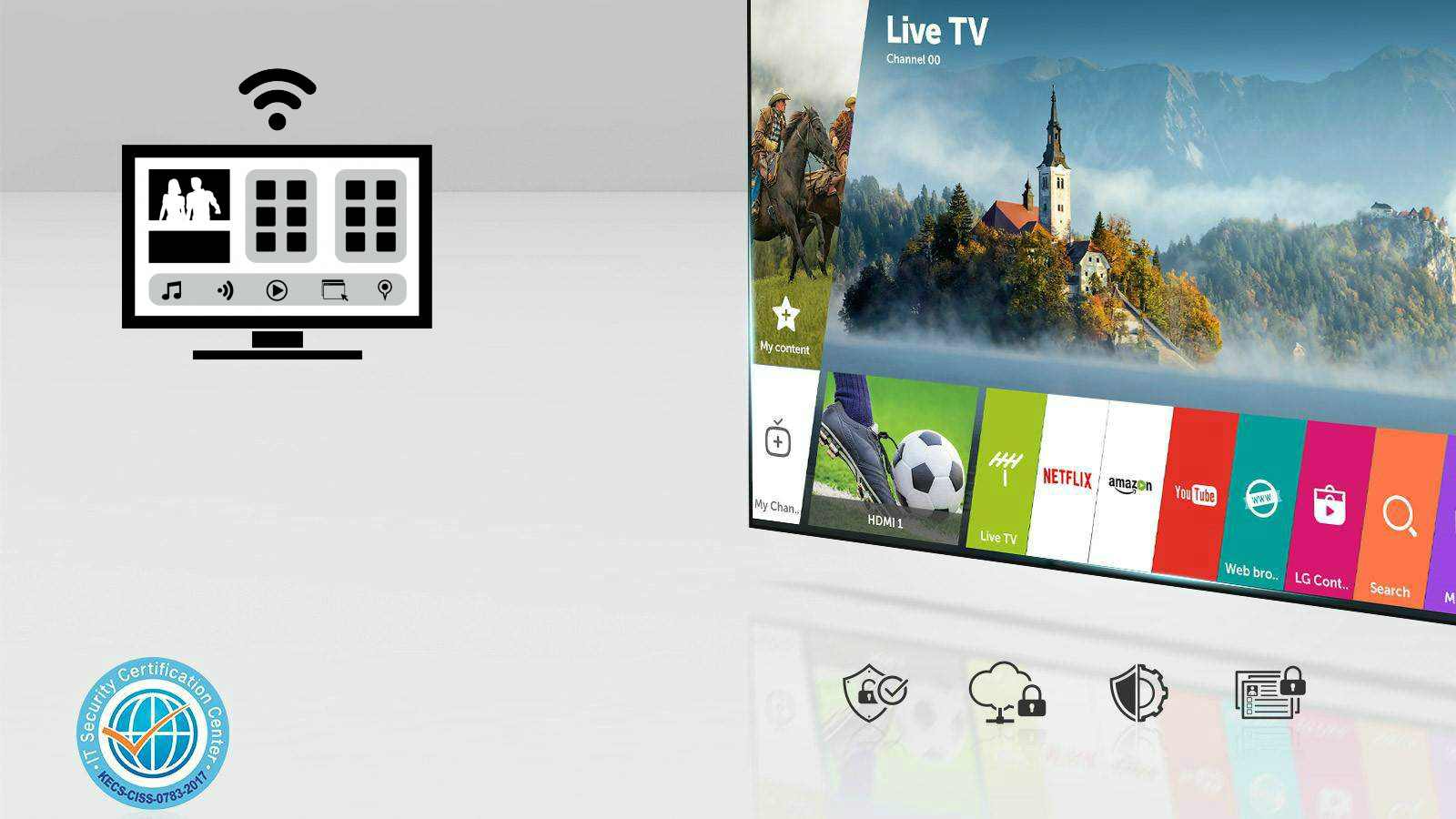 Thesecurity manager in webOS3.5, earns prestigious CC international security certification and UL CAP2900-1 certification for its ability to provide superior privacy protection. It prevents the installation of unauthorized applications, hacking and leaks of privacy.
* Your review is now being Processed and will be Published Soon !