Braun Care Style 5 Iron System with Eloxal 3D Soleplate, 2400 Watts, White, IS 5022WH
* Prices Including VAT 15%
The ideal combination of 2400W power output and steam emission offer you great end results, while the ergonomic compact design makes the CareStyle 5 easy carry and store
read more
Description
Key Features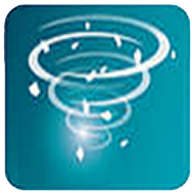 Functional & Efficient
The ideal combination of 2400W power output and steam emission offer you great end results, while the ergonomic compact design makes the CareStyle 5 easy carry and store. And the High Steam Performance grants you a higher volume of steam which results in higher pressure to completely remove wrinkles fast! The steam can also be raised to as high as 120 g/min which is also ideal for effective creases removal and it can be used in a vertical position on curtains and hanging garments. 
The CareStyle 5 also has an intuitive digital display, and the Easy CalcClean feature helps maintain optimum performance as the LED advises when it's time for descaling.

The 3D Soleplate & Power Saving Mode
Braun Eloxal 3D is a soleplate with rounded and beveled edges, that helps the iron glide effortlessly, evenbackwards! it combines a special coating with the unique curve shape to guarantee 360-degreeglideablilityin all directions. The ironing surface is also twice as hard as stainless steel for optimumglideability, as well as enhanced scratch resistance and durability. Meanwhile, the triangular-shaped steam zone of the precision tip easily removes the toughest wrinkles in hard to reach areas ensuring a perfect result.
The CareStyle 5 also offers an eco mode when no much steam is needed, in order to have less power consumption. And an auto-off function that automatically turns off the steam iron after 10 minutes in the without pressing the steam button. This feature not only ensures safety but also saves energy for you.

* Your review is now being Processed and will be Published Soon !